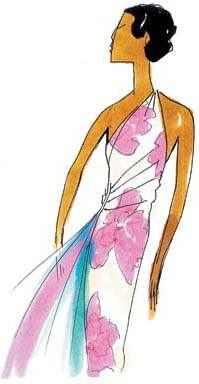 Dear Prospective Clients:

Having worked for leading sportswear, textile manufacturers and couture, we have acquired valuable experience in the Fashion Industry. We have experience in pattern making, machine and hand sewing, board and color presentation, as well as coordination of all fit and pattern requirements for a production. We offer experience in drawing garments/designs for Technical and Design Departments using Adobe Photoshop, Illustrator, PowerPoint and Excel software.

As the Vice President of the company and an experienced fashion designer, I can assure you of the best production quality. I am confident that the skills we have acquired through hands-on experience make us an ideal vendor, and our knowledge and skills will be beneficial to you.
Sincerely
Karina Bramer
Vice President
Fashion Designer